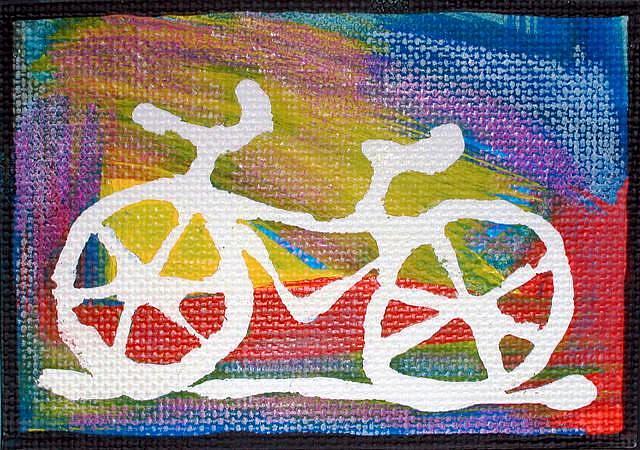 Psychedelic Bike-a-delic - ACEO
This piece is another in my 4th series of tie-dyed looking "Pop" art. This particular piece is an abstract portrayal of a bicycle with a VERY colorful background. What kid didn't wish for a nice, shiny, brand-spankin' new bicycle under the tree on Christmas morn? Well, this is my depiction of that bright shiny new bike in a child's imagination.
I used acrylic paint together with colored pencils to achieve this wildly colorful effect. Some of the colors I used are: red, blue, yellow, white, purple, and green.
I have signed it on the back .
The colors are even more bright and intense in person than on the computer.
Thanks for looking!
NOTE: This is only for the bicycle, (not the other cards shown) and it comes to you unframed; I show one framed as an EXAMPLE ONLY.