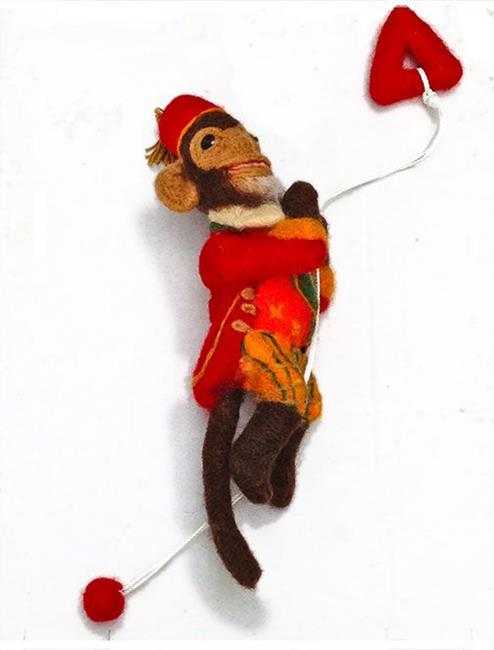 Zip Zappy climbin'
the corporate ladder
to be the head chimp
in all monkey matters
This was inspired by one of my toys that I inherited from my Mom. There is just something about monkeys wearing a Phez that captures my imagination and makes me sit up and take notice.
This is not intented as a toy.
About this art:
size 11.5 x 4.5" not including the string
media: felted wool and polyester
subject: monkey toy
By commenting, you agree to our Community Guidelines.