This is one of my favorite digital pieces I have done. I based it on Gustav Klimt's style. His style was very romantic and dreamlike. The original photo I used the subject had her eyes open, a lot of Klimt paintings the women's eyes were closed so I did this digitally as well. This was created using Illustrator and Photoshop 7 with my Wacom Tablet and Stylus.
Detail Images
shirt and hair details, these were drawn separately and put into layers.
her painterly face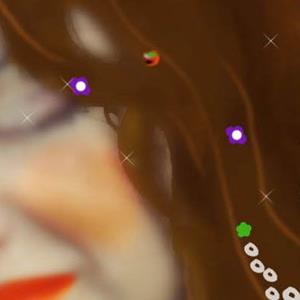 hair
By commenting, you agree to our Community Guidelines.