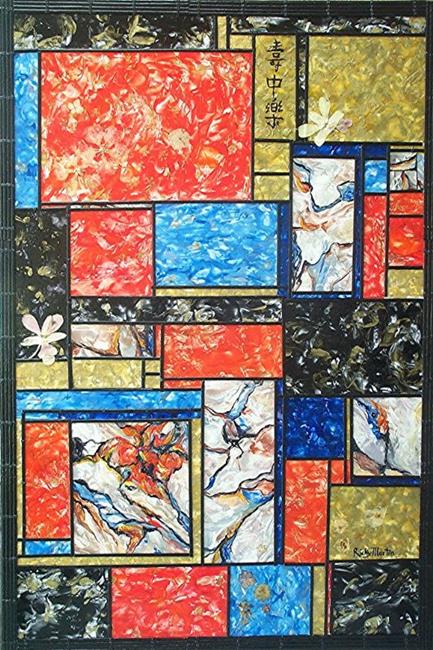 This is a companion piece to " Orchid Girl".
All of the Encaustic painting was done on specialty encaustic paper - cut into the pertinent shapes - and collaged onto a 24 x 36 Ampersand cradled Gesso Board.
The real Orchids in this painting were grown in my garden, picked at the height of their bloom, and microwaved to dry.
I used natural and painted .Bamboo for embellishments as well as for the frame.
By commenting, you agree to our Community Guidelines.