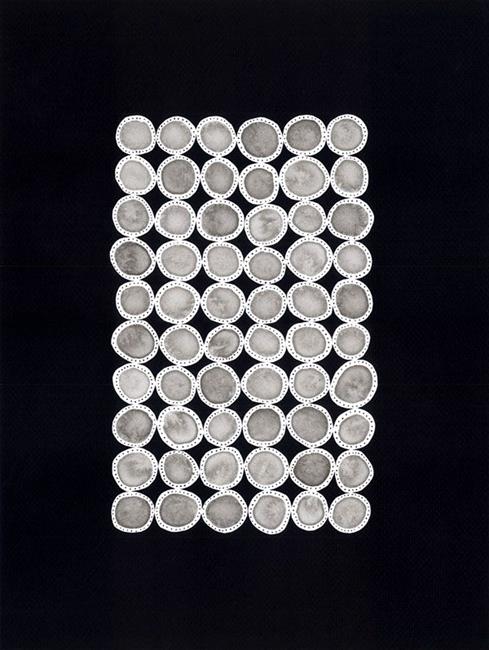 This collage builds upon my fascination with cellular forms and the always intriguing circle. A mixture of ink wash drawing and collage, this work explores pattern, repetition and variation. Each circle was created by allowing small puddles of wash to dry—this created subtle tonal variations. Once dry, a ring of small black dots was added around each circle. The circles were then cut out, arranged on the black background paper and glued into the matrix.
Dot Matrix #1 was selected by juror Nicholas Baume, Chief Curator of the Institute of Contemporary Art in Boston, MA for inclusion the the Cambridge Art Association's 2008 Northeast Prize Show.
By commenting, you agree to our Community Guidelines.