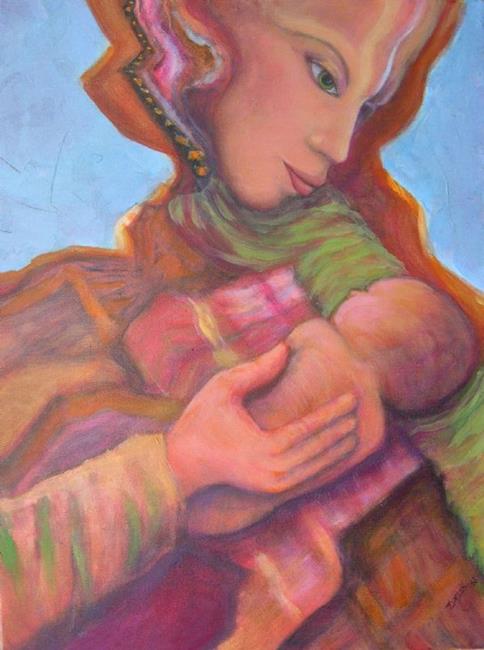 I was messing around one Saturday night with my image editing software and came up with an image which had remarkable positive and negative space and a perfect balance.
I felt compelled to do a painting from that abstract image and this portrait of mother and child emerged from my brushes.
I see her as a universal Madonna, representing any and all culture, even perhaps an alien culture.
This painting is available for sale in my ebay store.
By commenting, you agree to our Community Guidelines.