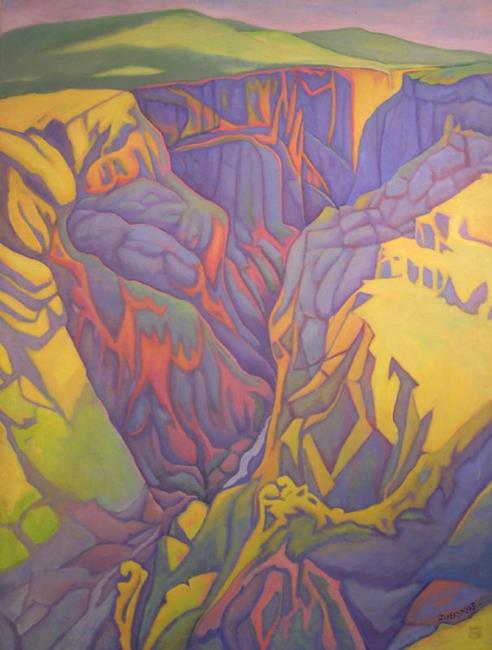 As you can see, my last name is German. The word "wanderlust" comes from the Germans in the 1800's and arose due to the German habit of wandering. I define wanderllust for myself in a romantic way that actually means wandering, which is different from today's common definition, which is a fervent desire to travel the world..
I love this painting; I've spent countless hours staring into this canyon, wondering what it would be like to follow the river and see where it would take me. It makes me want to take a road trip, headed to Colorado, IMMEDIATELY!
The inspiration for this painting was a trip to the Black Canyon of the Gunnison River in Colorado. I spent an evening camping in this canyon. The light faded so fast down there as dusk fell; it was like another world.
I've tried to capture the magic I felt while in the mountains and I think I've succeeded in this painting. I used a very personal palette of colors to show depth of field.
The painting is actually composed with color. Some of the shapes and lines in the work can almost be viewed as erotic. That was not my intention when doing this painting.