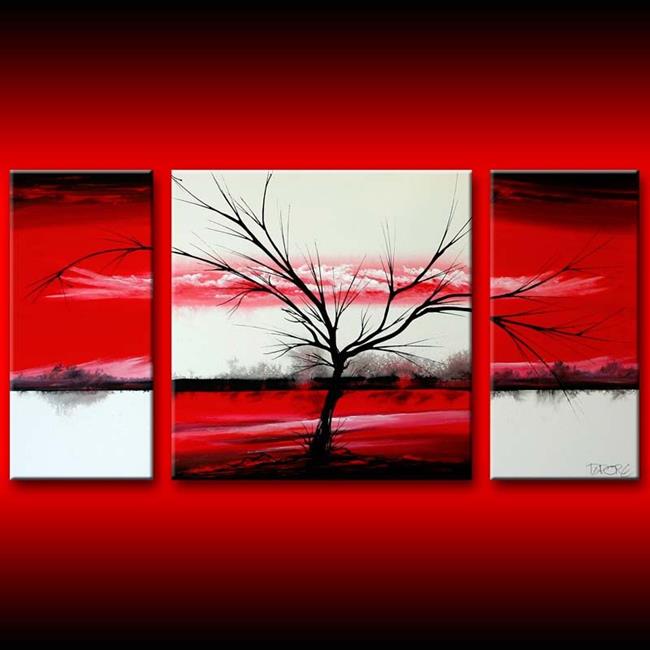 Landscape 337 Sold
triptych (3 canvas set) red white opposing blocked colors creating a geometric composition. With watercolor type bleeds of acrylic. A tree with thick texture over laid. Three canvases one 24x24 two 12x24. Can be painted in other sizes and colors.
Similar available by commission.
Theo. Dapore
Studio Dapore
Mon-Sat 10-9
Sun 11-6
eastern standard time
(440) 714-4388
info@originalabstractart.net
http://www.originalabstractart.net
By commenting, you agree to our Community Guidelines.