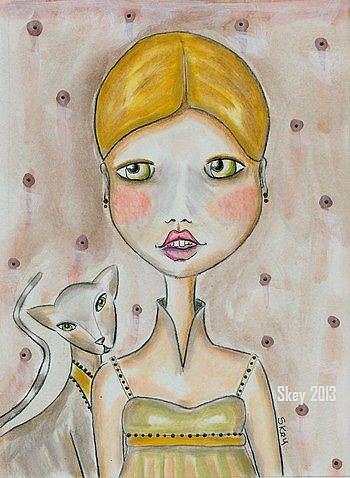 "My Egyptian Cat" I've been fascinated by cat statues and the Egyptian Mau cats lately.
5" x 7" Acrylic painting on highest quality, heavy, mixed media paper.
13, 14 of my 29 Faces in February 2013. An art challenge where we are creating 29 faces in the 28 days of February.
Copyright Texas Artist Artisan Sherry Key
By commenting, you agree to our Community Guidelines.