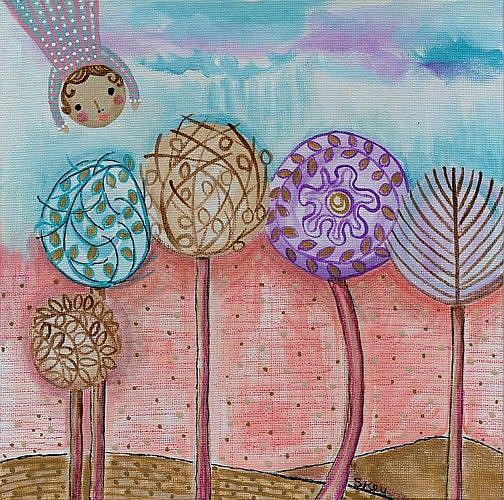 "Flying Dream"
She dreamed she was floating and flying through the clouds. Things didn't look real, not even herself. She flew closer to the trees to check them out. They were very unreal...dreamy...pastel.
The clouds were so soft...so fluffy...she didn't want to wake up. This was a good dream.
~Skey~
Original painting, bright pastels done in acrylics, mixed media. 8" x 8" on canvas board.
Looks great in a standard frame.Signed Skey on front and signed and dated on the back.
(They sell frames for 8x8 artwork at Micheals, Hobby Lobby...not so much...(-:)
NFAC (Nibblefest) art entry. All art must start at .99 cents on Ebay and runs the 20th through the 27th. Theme is "Clouds.