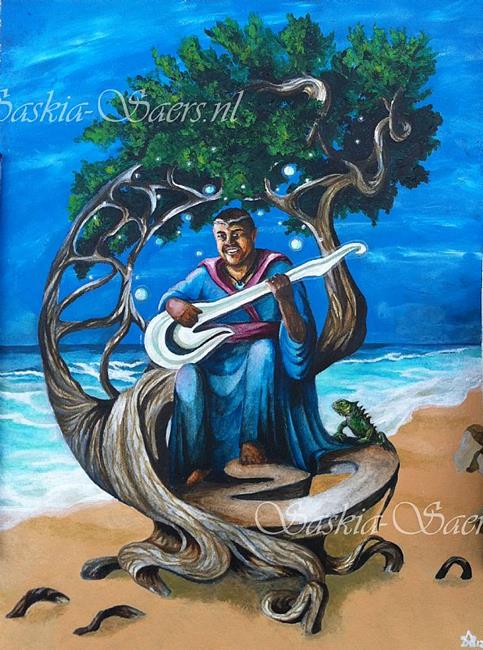 I wanted to create a fantasy portrait of my partner Paul. His Aruban heritage creates the ultimate background for this piece, with a magically shaped divi divi tree.
Paul loves playing guitar, so it's only naturally he became my Guardian of Music.
By commenting, you agree to our Community Guidelines.