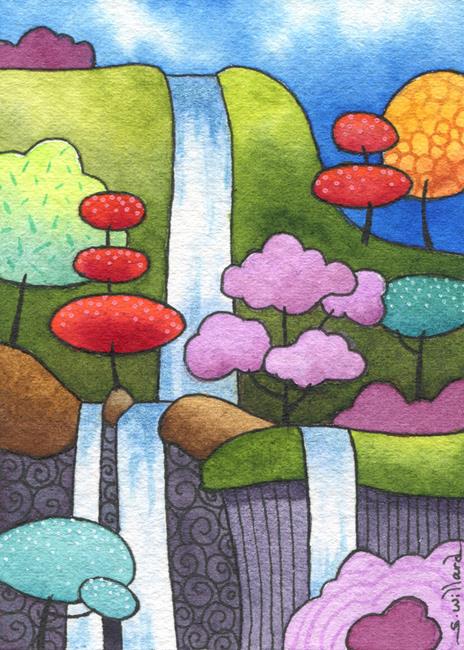 This piece was inspired from watching a video about the Interlaken region of Switzerland which is breathtaking! This is now on my must-see list for a future vacation. Simply gorgeous.
This small artwork has been created on archival 140lb watercolor paper with professional art materials to ensure long-lasting vibrancy. Check out my Instagram @sandrawillard to see more!
A removable Certificate of Authenticity has been attached to the back of the art.
By commenting, you agree to our Community Guidelines.