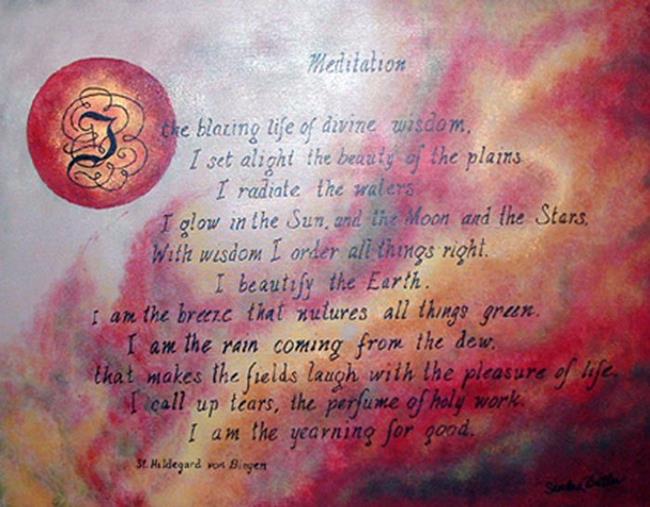 This was a gift for a friend of a meditation written by Hildegard of Bingen. It says:
The blazing life of divine wisdom,
I set alight the beauty of the plains,
I radiate the waters,
I glow in the Sun, and the Moon, and the Stars,
With wisdom I order all things right,
I beautify the Earth,
I am the breeze that nurtures all things green.
I am the rain coming from the dew that makes the fields laugh with the pleasure of life.
I call up tears, the perfume of holy work.
I am the yearning for good.