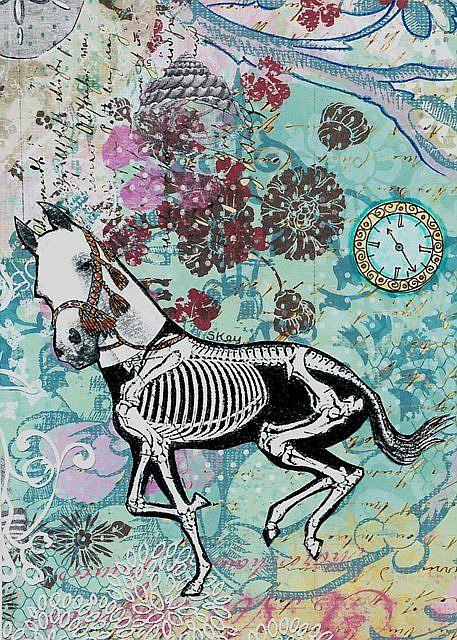 Steve Miller Band Lyrics~
"Time keeps on slippin', slippin', slippin'
Into the future "
Something you might see as you are racing through time in your Time Machine...
Original 5" x 7" mixed media, pencil, paper cut out, floral paper background, collage on Bristol paper (sturdy like card stock).
Beautiful colors, bizarre and surreal, in a cool Steampunk sort of way.
See all my items for sale on Ebay.