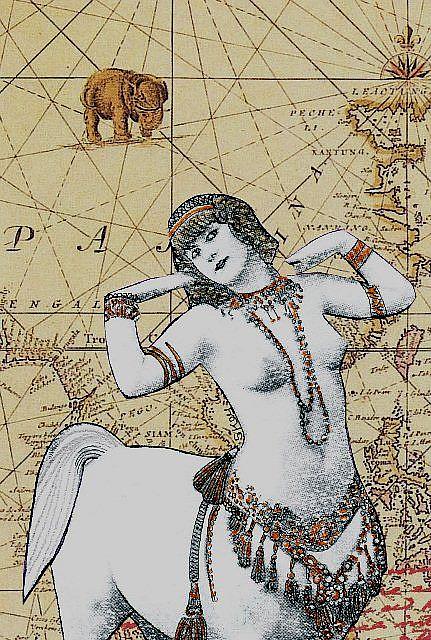 What you get when you mix a silent movie star with an Arabian horse...(-:

Mixed Media, Collage-centaur made of photographs of a silent movie woman figure, with a horse body, on an old world style paper background. The whole collage is on Bristol paper (sturdy like card stock).
Very vintage with lots of details done in ink and colored pencil. (see detail photo)
ABOUT-OSWOA:
This is an OSWOA (original small work of art). ALL OSWOA are 4 inches by 6 inches only (portrait or landscape). If it is 5 x 5, 2.5 x 3.5 or anything other than 4 x 6, it is NOT an OSWOA.
Texas Artist/Artisan Sherry Key

(3/23/2012 this artwork is SOLD. Thanks David from the U.K.)