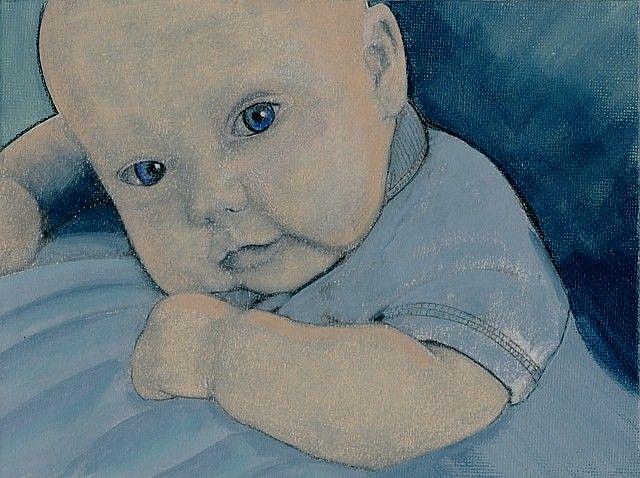 #6 is "Baby Cooper" Mixed media on 6" x 8" canvas board. Tell me that's not one of the cutest faces you've ever seen!
He's just as sweet as he looks...for now...(-:
Where is it? Gifted of course, to mom and dad.
By commenting, you agree to our Community Guidelines.