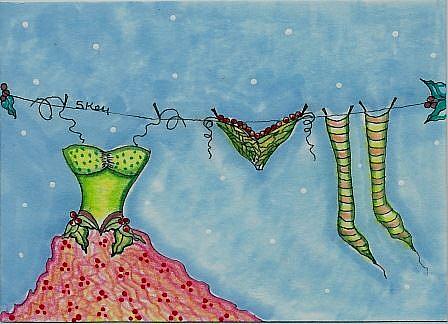 "Somewhere, out there....there's a fairy flying around naked." That's because it's fairy laundry day and since the items that make up their clothing, are rare and hard to find, they usually only have one outfit to wear at a time. Here we have a rare glimpse of a fairy's delicate dress, panties and stockings hanging out to dry...(-:
This is an original colored pencil and ink 2.5" x 3.5" ACEO art card by Texas Artist/Artisan Sherry Key.
Detail Image
Fairy panties
By commenting, you agree to our Community Guidelines.