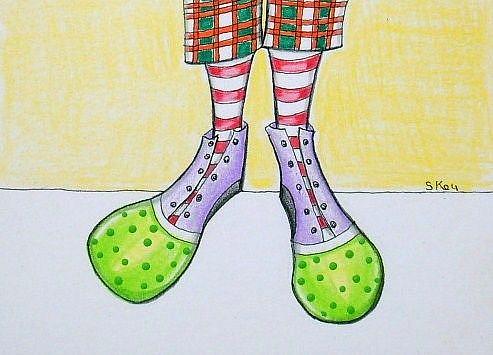 Note-Original Sold-but if you just love my clown shoes there is a 5" x 7" bright and colorful print for sale in my Etsy store...(-:
Ahh...just another day at the circus...wearing my classic plaid pants, striped hose and shoes.
This month's Nibblefest contest theme on EBAY is "Circus." All auctions start at just .99 cents. A great opportunity to own some original art at a reasonable price. Just type in NFAC in the search on EBAY to see all other artists entries and mine as well. Thanks for looking!! Sherry
By commenting, you agree to our Community Guidelines.