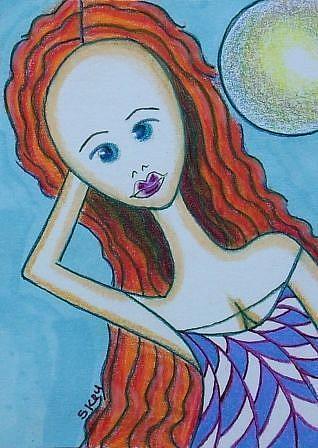 ACEO Title-"Texas Redhead" Small artwork celebrating all the redheaded lovelies in Texas. Luscious long, wavy, red hair, 60's style outfit and one of my signature moons.
Colored pencils, ink on bristol (sturdy like card stock but made for artwork).
ACEO's are always 2.5" x 3.5" and are very collectible baseball sized, art cards. I collect mine in game card boxes, plastic sleeves, albums, etc. They also look great matted and framed.
Original miniature artwork by Texas Artist/Artisan Sherry Key.