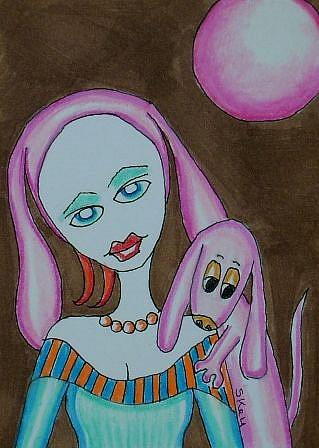 I'm getting ready for the next "Nibblefest" contest on Ebay for the month of June the theme is "Dogs." All bids start at .99cents and auctions run from the 20th through the 27th of each month.
She's wearing her pink puppy dog ears to match her puppy.
By commenting, you agree to our Community Guidelines.