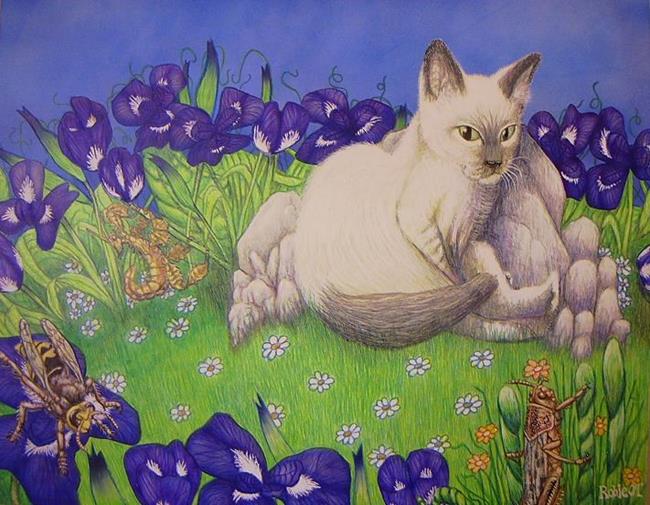 This is a pet portrait trade piece with Tracey Greene and a companion to Theo's Last Dream. Vincent is her new kitty and, unlike the human version, outlived Theo. Tracey wanted a smaller piece with irises and she told me Vincent chases bugs, so hence this piece.
Vincent's summerime dream
I've awakened this time be, somewhere 'tween sleep and awake. Irises spring from my mind and insects play amongst my garden scene. Oh how summertime warms my rock and stokes my soul. It is nice to know I awaken either to my Mother or sleep until fall and dream of her, forever and ever.
Robert Robie
10/01/2004
By commenting, you agree to our Community Guidelines.