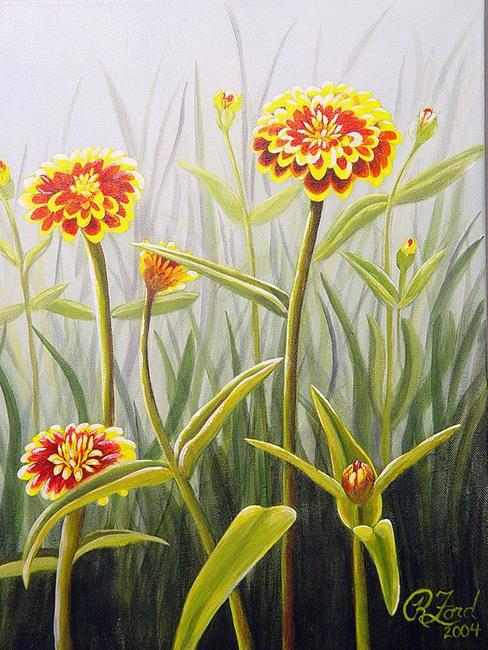 My grandmother was an avid gardener. When I was a child, she would grow enough vegetables for our family as well as the neighborhood. One year that she added a row of zinnias to the end of her garden. She rarely grew flowers and these were probably seeds that we had brought home from school in one of the fundraiser packets.
As the garden grew that summer, the zinnias were left pretty much unattended. This painting depicts how I remember them.
By commenting, you agree to our Community Guidelines.