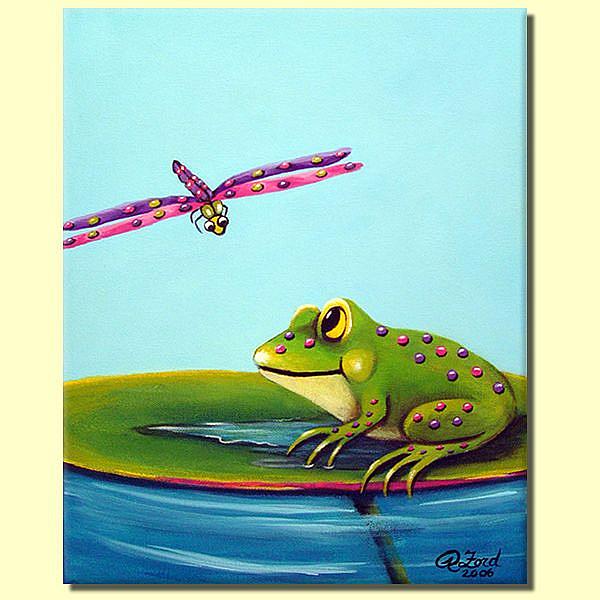 A small painting designed for a child's room or bathroom decor, Garden Friends, features a cheerful green frog smiling at his garden friend, a small dragonfly, while sitting on a lily pad in the sun.
The sides of this painting continue around the edges with a green border and bright purple and pink bubbles.
By commenting, you agree to our Community Guidelines.