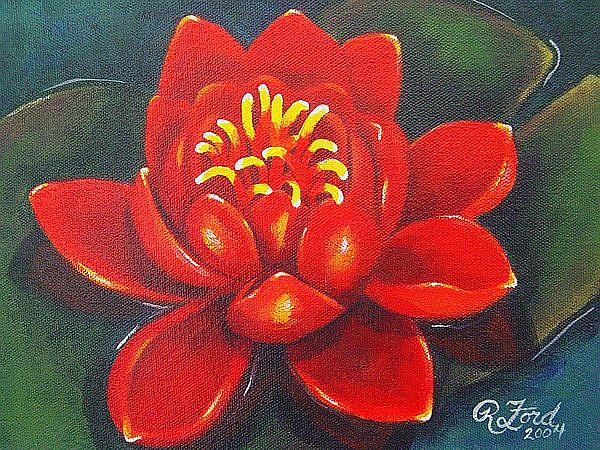 The lily in this painting has classic tea-cup shaped petals and was inspired by the magic of watching the water lilies in my backyard water garden in mid-afternoon sunlight. The colors are very vibrant. The naphthol crimson is a true brilliant red.
The main pallet colors are:
naphthol crimson
sap green
cadmium yellow
ultramarine blue
payne's gray
yellow oxide.
By commenting, you agree to our Community Guidelines.