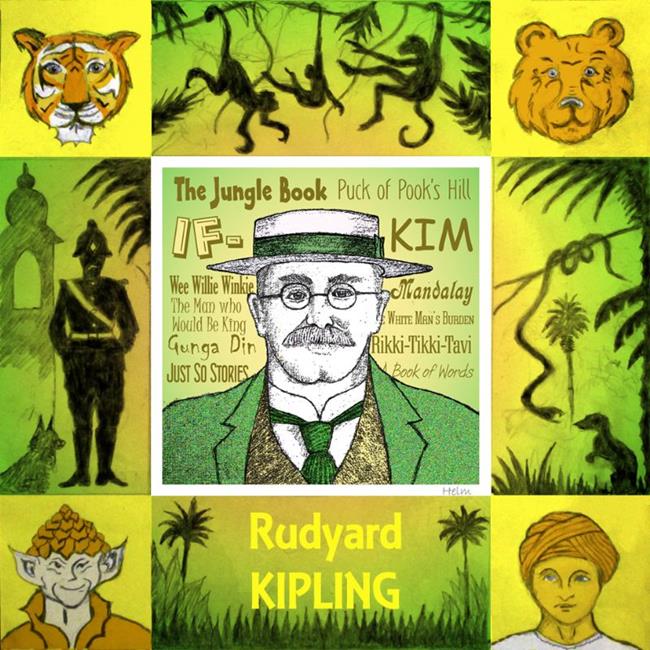 Rudyard Kipling (1865 - 1936), English writer best known for his books for children - especially the '
Jungle Book
'.
The background of the portrait lists his best known works and the border uses elements from the Jungle Book, Kim and Puck of Pook's Hill.
The central portrait is a photoetching and the outer border was compiled on the computer from my freehand drawings.
It is one in my series of portraits of children's authors which I am working on.
By commenting, you agree to our Community Guidelines.