My entry for the June 2012 Nibblefest Art Contest, the theme being "Birds". Painted on a old, worn segment of old wood, it was a tribute to the late, great American Author, Edgar Allen Poe.
Detail Images
My tribute portrait of Edgar Allen Poe
First Place Award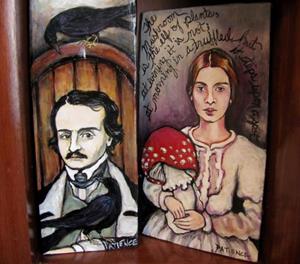 My two painted poets, united in one collection -- RIP Edgar and Emily....
By commenting, you agree to our Community Guidelines.