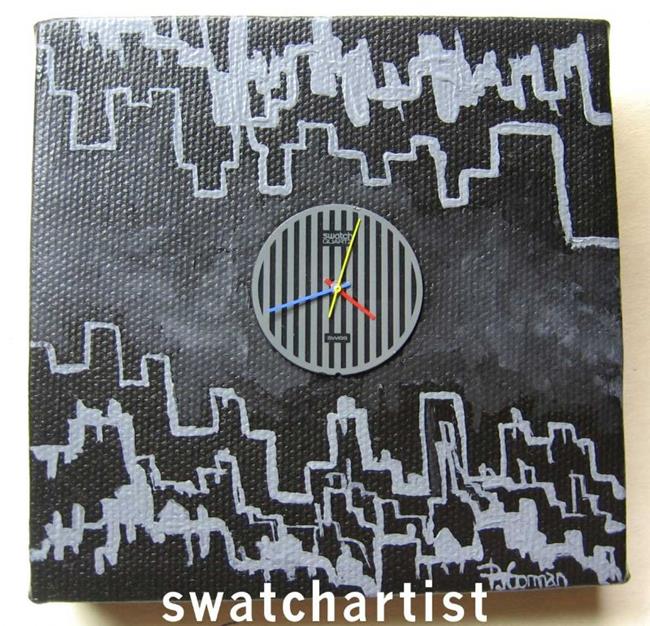 For the last few years I've been taking broken swatch watches and turning them into works of art.
This is a swatch watch painting from eBay's Swatchartist, PJ Gorman
Painting features the famous 1985 swatch watch dial called Mr Pinstripe.
Mr Pinstripe's button down world has been turned upside down with this parallel cityscape
original artwork on stretched canvas, not a print
5x5inches , 1 inch thick , on canvas, (wooden stretcher),
very unique , this painting would make a great addition to your swatch collection, however it has already sold.
The watch dial and hands are securely fixed to the painting and no longer work.
Something that was destined for the trash is now a piece of artwork