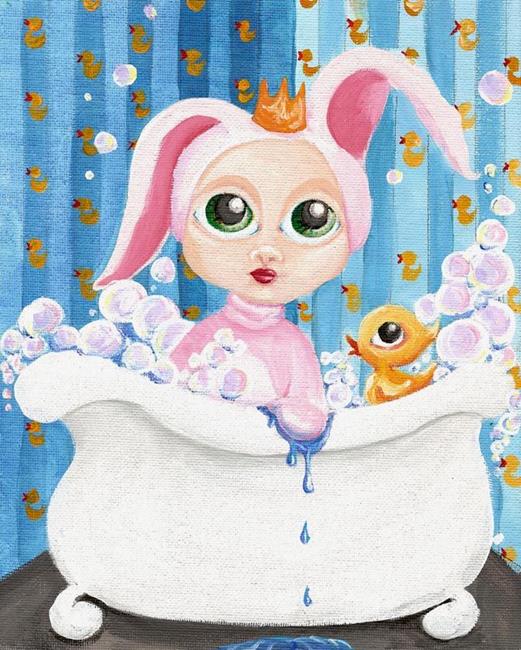 This was a painting inspired by my daughter who named her bath Scrubbie "Princess Bathtub Bunny" It follows the big eyed art style and now adorns her bathroom in a gilded frame.
My daughters beautiful big blue eyes are featured in this painting as well as her sense of whimsy!
By commenting, you agree to our Community Guidelines.