I couldn't believe my eyes when I saw this ad in a magazine from the 60's. It's all too true, unfortunately. A woman acting as an ashtray holder! I had to create this. This is what things were like back then, I was a young woman then and didn't think anything of it. Things have changed, a lot, but still not enough.
Vintage magazine ad on painted canvas. Edges of canvas are painted so a frame is unnecessary.
Original one of a kind, not a print or copy. Signed and dated on front, signed, dated and titled on back.
Comes with certificate of authenticity from EBSQart.
Detail Images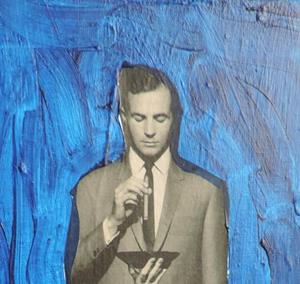 switching to cigars detail 1.jpg
switching to cigars detail 2.jpg
switching to cigars detail 3.jpg
By commenting, you agree to our Community Guidelines.