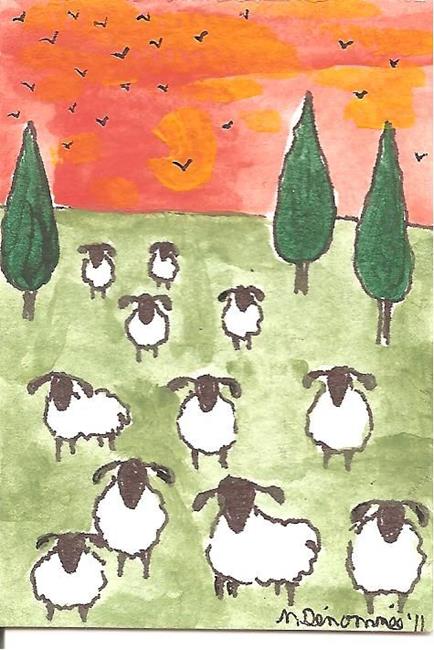 The crows head off to their nighttime roost and the sheep head for the nice warm barn as soon as the sun sets.
Original one of a kind acrylic painting, not a print or copy, signed and dated on front, signed, dated and titled on back.
Comes with Certificate of Authenticity from EBSQart.
By commenting, you agree to our Community Guidelines.