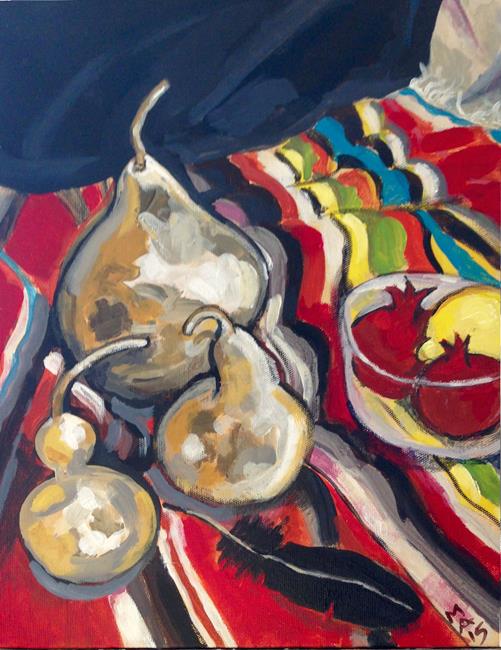 This painting was created at the Eye of the Beholder biennial art event in Pahrump, Nevada.
A still life is set up and artists choose their own composition among the many possible angles offered. They can take photos of the installation and finish the artwork in the studio, which is what I did.
I was attracted to the gourds' shapes as well as by the colorful blanket and pomegranates and lemons.
Available for sale in my Etsy shop.
By commenting, you agree to our Community Guidelines.