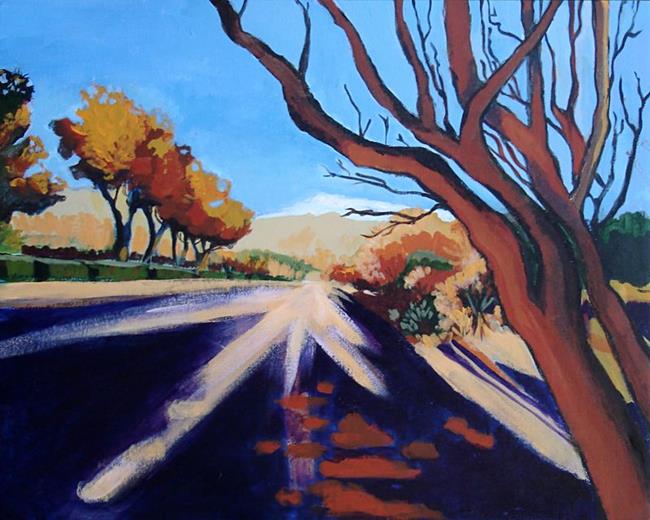 The first thing that attracted me to this scene in my home town was the strong shadows created by the early morning light; then came the mountain as focal point, and the trees. I have long been fascinated with trees as a subject because as a child I had difficulty drawing trees.
This, like much of my work, was painted from one of my photographs. I do most of my initial composition work in photography and only paint from an image I am happy with compositionally. When I have a photo I like, I then study the colors and saturation on the computer until those are also where I want them. With the photo as a guide, I do a quick, basic sketch on the canvas and let creativity take over with the paint.
Available for sale in my Etsy shop.
By commenting, you agree to our Community Guidelines.