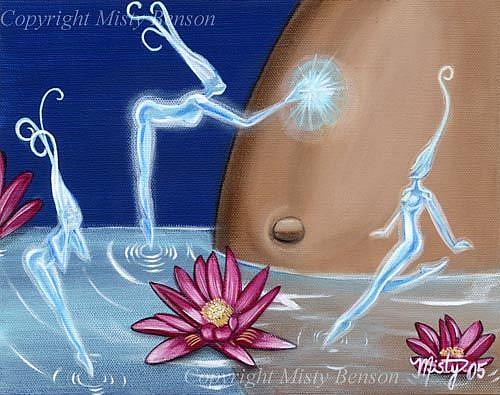 These lovely little beings of water and light have come to play! Babies and mothers can always use the special blessings of the water spirits!
This piece was created for the birthing room of a midwife! I thought it would be appropriate to use the wonderful waterlily to set of this painting of gentle creation magick!
Detail Images
Details of
Details of
By commenting, you agree to our Community Guidelines.