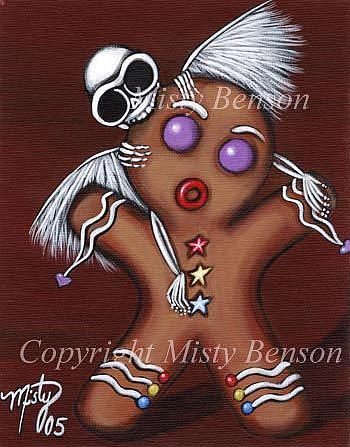 Run, run fast as you can! You can't catch me! I'm the Gingerbread Man!
These were the famous last words of the Gingerbread Man right before this little skelly caught him! This morbidly adorable fella loves his sugar! I cannot tell you how this will end, but if Gingy had fingers, he'd be crossing them! Enjoy this fractured fairy tale!
Copyright Misty Benson. All Rights Reserved.
Detail Image
Detail of
By commenting, you agree to our Community Guidelines.