Hopefully everyone has had a chance to hop on down to a pumpkin patch and pick out a pumpkin! This little fairy and her friends are claiming their pumpkins! Even the bats have made a wise choice in picking out a baby boo! I hope you will join this Pumpkin Procession!
© Copyright Misty Benson. All Rights Reserved.
Detail Images
Details of "Pumpkin Procession"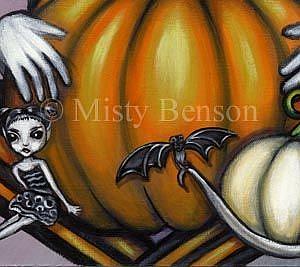 By commenting, you agree to our Community Guidelines.