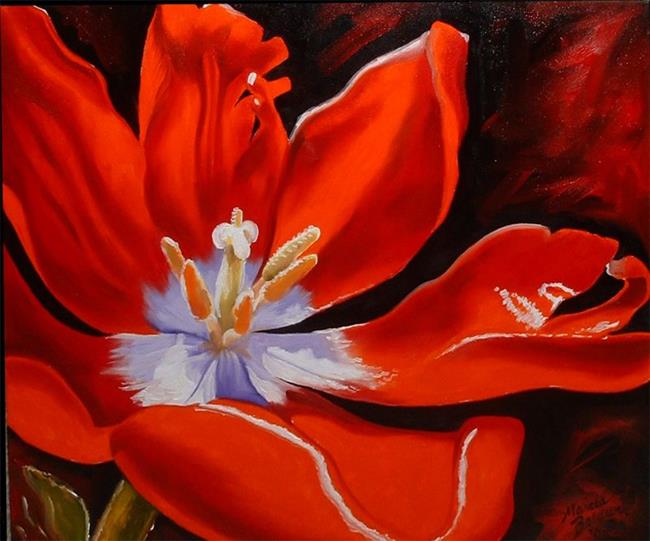 "Red Poppy Shine" is an original Oil painting by M Baldwin,c2005.
A fully opened red poppy blossom, with the shiny glimmer of sunlight on it's crisp petals, is depicted in this composition. Rich in color, vibrant reds and lavender and crisp white, dance across the canvas, just as the blossom does from the breeze in the poppy field.
Gallery Value: $1800
By commenting, you agree to our Community Guidelines.