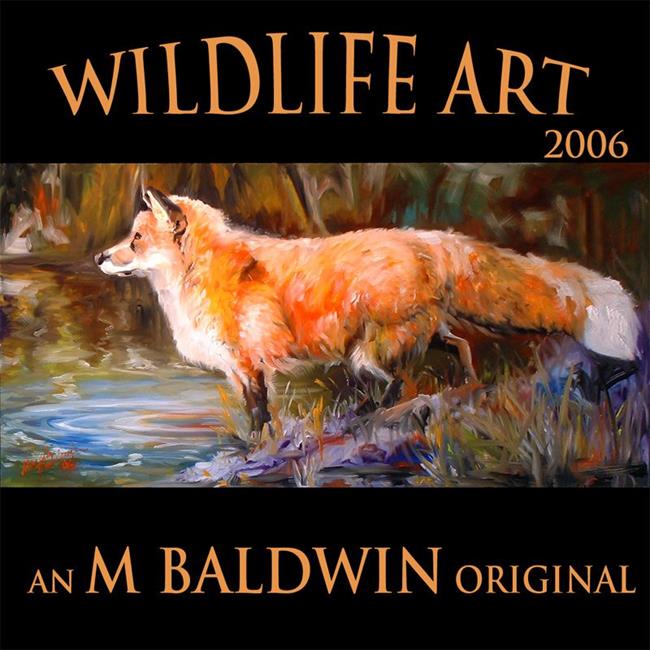 "RED FOX 2006"
is an Original Oil Painting by
M Baldwin, c2005.
NEW "WILDLIFE" SERIES FOR 2006
A CAPTIVATED RED FOX
STUNNING COLOR
AT THE WATERS EDGE
WILDLIFE ART

COLLECT YOUR M BALDWIN WILDLIFE 2006 TODAY!
EXTRA LARGE
36"X 18"
THICK PAINT
May need an extra day or two to dry.
GOOD LUCK
HAPPY BIDDING

ONE OF A KIND
NEVER A PRINT
HAND PAINTED ORIGINALS
When ONLY Originals Will Do
Invest in an MBaldwin
M Baldwin Originals are in Private Collections Internationally
and GALLERY REPRESENTED by New York Galleries and Paris, France

"Don't Let This One Get Away!!"
Offer your maximum Today!
Thanks – M Baldwin

By commenting, you agree to our Community Guidelines.