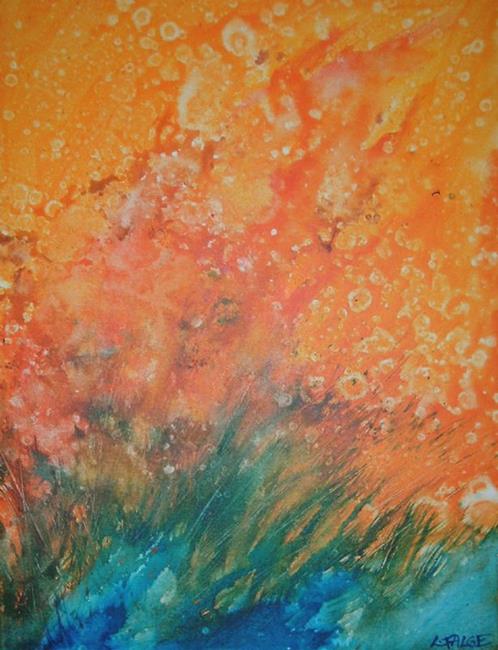 Modern abstract Haiku art - art that you can actually think, see, and feel, created hand in hand with an original Haiku, written by me. This piece is about remembering...
windswept memories
burning behind my tired eyes
thoughts tossed back in time...

I varied the intensity of the orange hues by thinning and splashing the paint as I worked. I wanted the work to convey the feeling of the burning orange sun on a grassy prairie... the type of day where you might welcome a stiff breeze to come along and wash away the intense heat...
By commenting, you agree to our Community Guidelines.