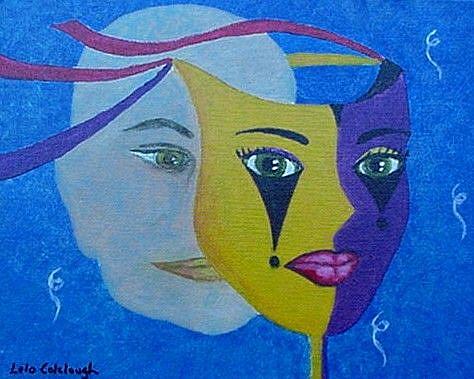 This is my rip-off from the painting "Mardi Gras Time" by Trish Laffrenere. I added my own thoughts about carnivals - Do people just put on masks for the fun of it or do they try to change into the person they would like to be?
Detail Image
This is the original painting
By commenting, you agree to our Community Guidelines.