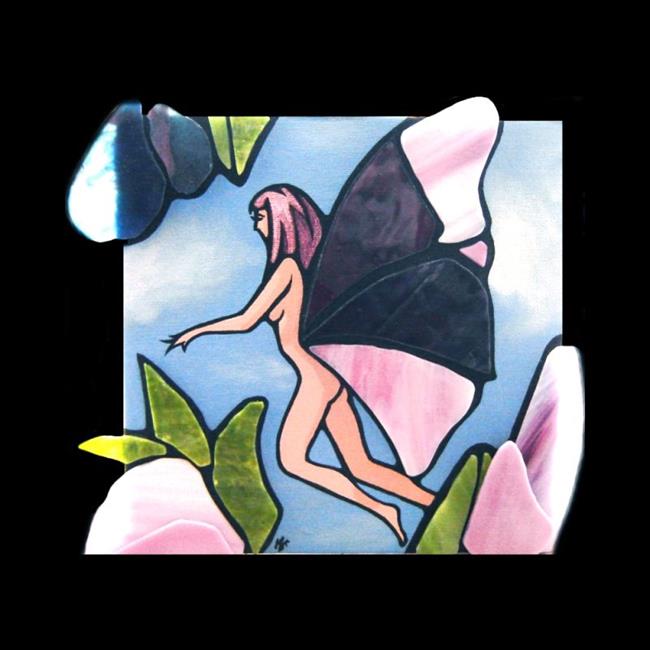 This is my entry in the EBSQ forums Glass Challenge.
We were given scrap glass pieces and told to create!, so I did. Using a glass cutter and nail file I proceeded to shatter a great deal of my glass. After finally getting the hang of it and scrapping several ideas, I came to this idea of a fairy.
I cut all the glass first and was fortunate to get a Dremel from my father to grind the edges. Then I glued the glass pieces down using E6000 to the canvasboard, and began to paint around them.
Under the dark purple upper part of the wing, I placed glitter to help the glass come to life, since that particular glass needs light to really come alive. The Fae's hair is also painted with red interference paint - so it shimmers.
The overall look was inspired by stained glass. I wanted a nice and tight stained glass look close to the viewers eye that slowly fades back, first into a painted hard line body, then in to a soft sky.
This piece is not yet available.