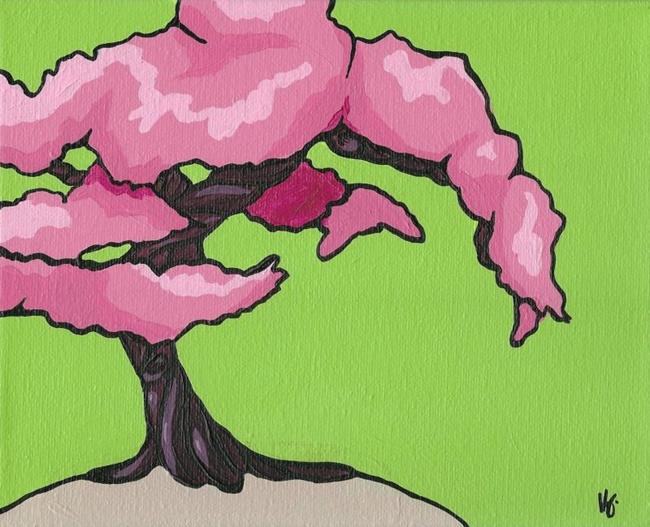 I wanted to create something a little different and surreal. To me it resembles a bonsai in a far off land or another planet and it's made of a fluffy pink supstance almost like cotton candy. Maybe it resides in the corner of someone's mind - the perfect place for an ant to read a book. A yet to be discovered island in the middle of nowhere. The possiblities are endless. It's playful and colorful, I like that.
Painted using a couple of refrence photos and professional grade acrylics. I intially was going to use the 'grid system' but once I started it just flowed off my pencil then my brush. I also was going to have it in a pot, but felt it didn't need to be contained - just free. You can see WIP progress on my blog.
By commenting, you agree to our Community Guidelines.