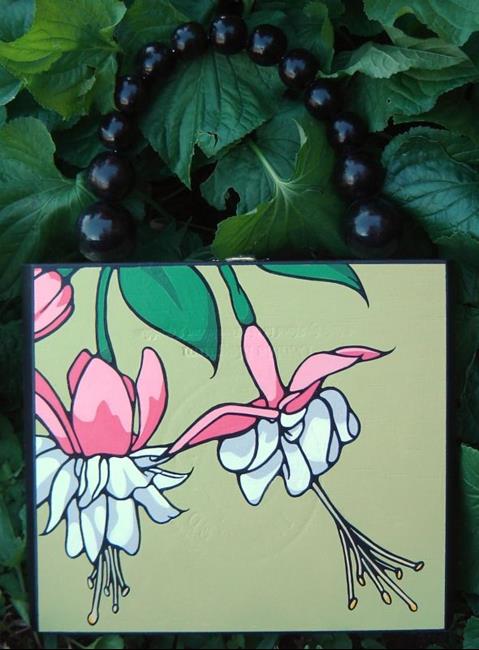 Fantastical Fushia:
This purse features the three phases of a Fushia's life. Starting with a bud - the first phase, then moving to a young blossom. Finally to a fully mature flower.
The purse is a genuine re-purposed cigar box, not a store bought one. It is lined using reused cardboard and second hand material from a friend. The beads are from a recycled wooden bead necklace I purchased from a thrift shop. The paint is left over bits of paint from other projects, and altered with a bit of white paint.
Features:
Original clasps and hindges.

Triple wired handle for strength and longevity.

Triple sealed for strength and longevity.

Faux Fur lined to reduce the *clunk* associated with wooden purses.


100% orginal art.


---
This item is SOLD
Custom purses start at 75.00. Please contact me for details.
By commenting, you agree to our Community Guidelines.