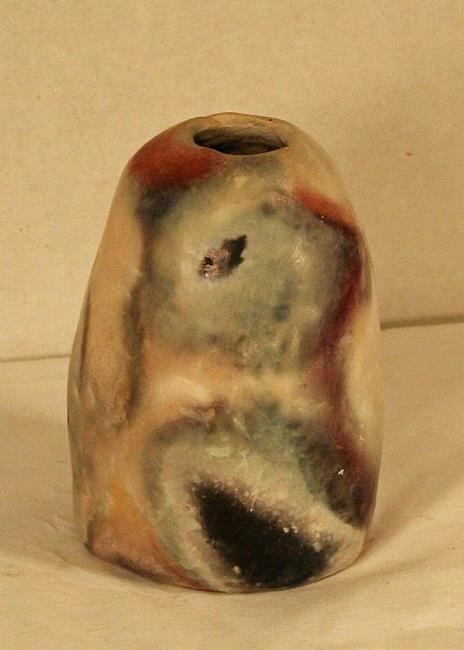 I love ceramics! There's just something about earthy clay that makes an artist feel at one with nature. My favorite technique is hand building with clay. I start with coils and shape each piece of pottery as a go. After the initial firing, oxides and a transparent glaze is all I use to bring out the natural beauty of each piece.
This piece was fired in a bucket full of saw dust, along with two other pots. The other two pots turned out nicely but, 'Geode Rock Pot' was the most surprising. The swirled colors remind me of a natural geode rock formation.
By commenting, you agree to our Community Guidelines.