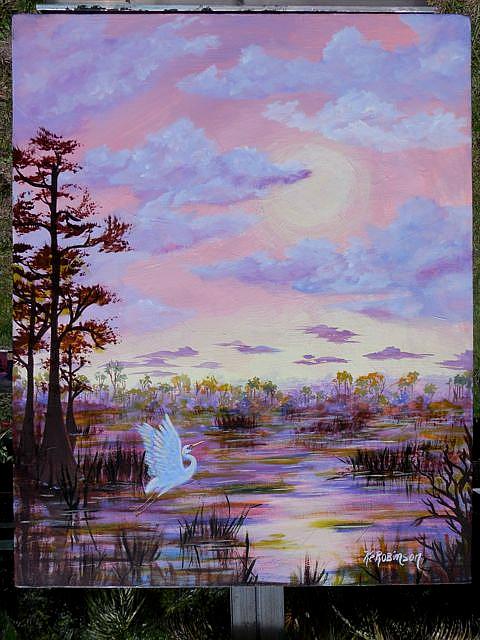 This is an early morning scene with
pink skies and the big sun burning through the clouds.
All is quiet except bird calls and a fluttering flock startled by
some unseen and unheard intruder.
The air is cool, but not for long! ;)
18x24 in. ready to hang or frame.
By commenting, you agree to our Community Guidelines.