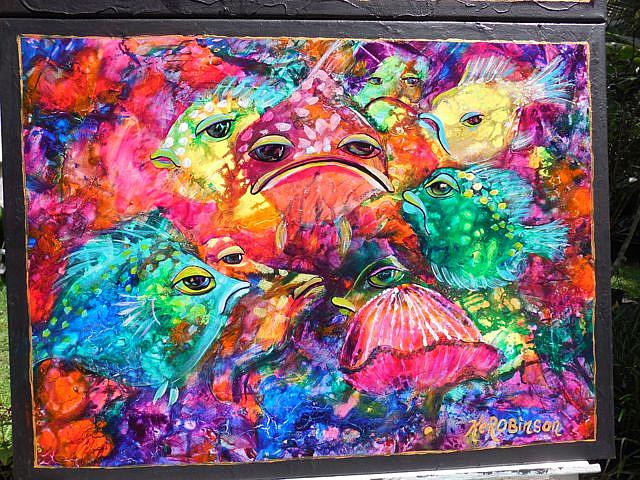 LOVE the tropical atmosphere when diving/snorkeling the reefs!
This painting captures the magic I feel in this underwater paradise!
Sorry, no commissions as these paintings take me almost 3 weeks to complete
with all the drying and curing times, not to mention thinking about where it is taking me ;)
OOAK, One Of A Kind, Unique! This is a regular series of mine, so please check back to see if I've finished my latest! ;)
If interested, email TheRobGallery@gmail.com to see if still available.