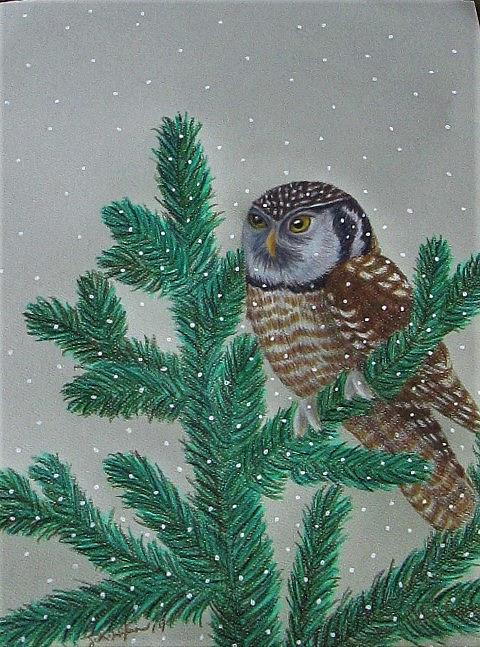 This an a hawk owl, uncommonly portrayed in art. It lives in the boreal forests on North America and often perches at the top of a tree scanning for prey. Done in Derwent and Prismacolor pastel pencils on toned paper, with art pen snowflakes, I wanted to show this intent raptor in an everyday activity.
Ullet is a Medieval word for owl used in Northern England for centuries. I was reading a book about Tudor times when I was trying to name this painting, so it seemed fitting.
By commenting, you agree to our Community Guidelines.