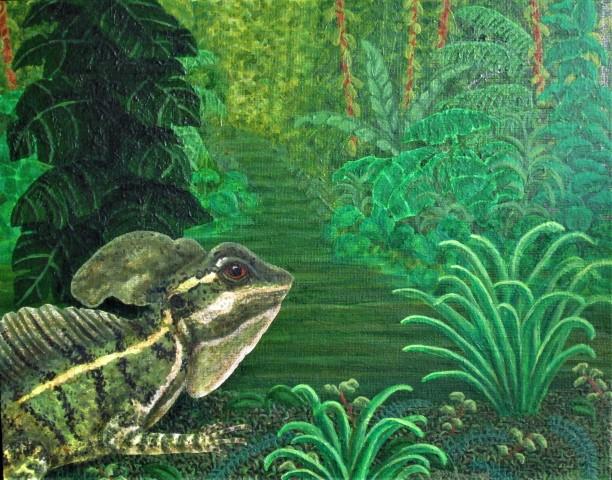 This is a green basilisk surveying his jungle habitat from a limb in a rain forest tree. The limb is covered in bromeliads and ferns. There's a river meandering through the background scenery as well. Basilisks live throughout Central and South American rain forests. While this specific species of lizard is not endangered, their habitat is from over development, oil drilling, mining cattle farming,and encroaching cities.
I've had this idea for a number of years and had even begun the background. However, it wasn't until this past winter that the picture started working & i'm pleased at how it came out. It will be included in the 2019 Cold-Blooded Creations Exhibit.
By commenting, you agree to our Community Guidelines.