Original acrylic painting entitled "Urban Park" on rustic wood. This folk art piece has a playful cartoon look that is lot of fun! The sides are painted black and it is ready to hang.
This is an original painting by Indiamoss, not a print or reproduction. Included with this item is a Certificate of Authenticity signed by the artist.
Detail Images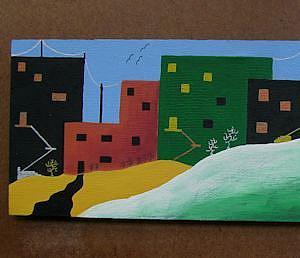 Urban Park1.jpg
Urban Park2.jpg
By commenting, you agree to our Community Guidelines.