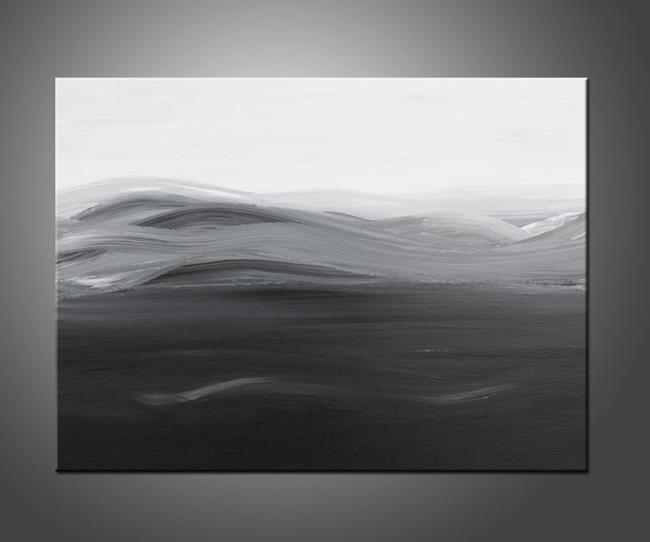 ~~ TITLE: Smoky Mountain Morning 3.
~~ SIZE/DIMENSIONS: 18x24 inches.
~~ COLORS: Black and white.
~~ MEDIUM: Professional grade acrylic paint.
~~ PRESENTATION: Painted on a top-quality, gallery wrapped canvas, with staple-free edges. The edges are painted to allow for immediate, frame-free hanging. The canvas is wrapped on kiln-dried wooden stretcher bars.
~~ QUALITY: The painting is original, authentic, and personally signed by the artist. A clear, gloss coating has been applied to the surface to protect the painting from UV light, moisture, and dust.
~~ SIGNED: Yes, signed by the artist on the front of the painting.