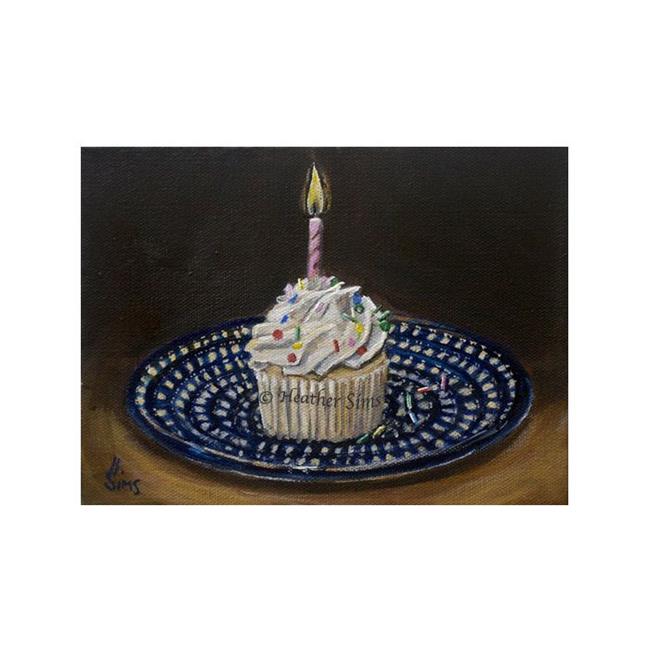 68th in my Polish Pottery still life series was set up for Nibblefest on eBay. Theme this month is for Nibblefest's 10th anniversary so theme is "Birthday and Anniversaries". So Happy Birthday Nibblefest! Nibblefest is an art contest I look forward to entering. All entries always 99cents, no reserve and starting on the 20th each month and searchable by "NFAC" (NibbleFest Art Contest). You can always find mine by searching "NFAC Sims"
So here it is.. a lit candle in a cupcake on a Polish pottery plate.
6x8x1.5" acrylic on canvas. No frame needed! :)
By commenting, you agree to our Community Guidelines.